Echoes From Fomalhaut #01: Beware the Beekeeper!
$

8.00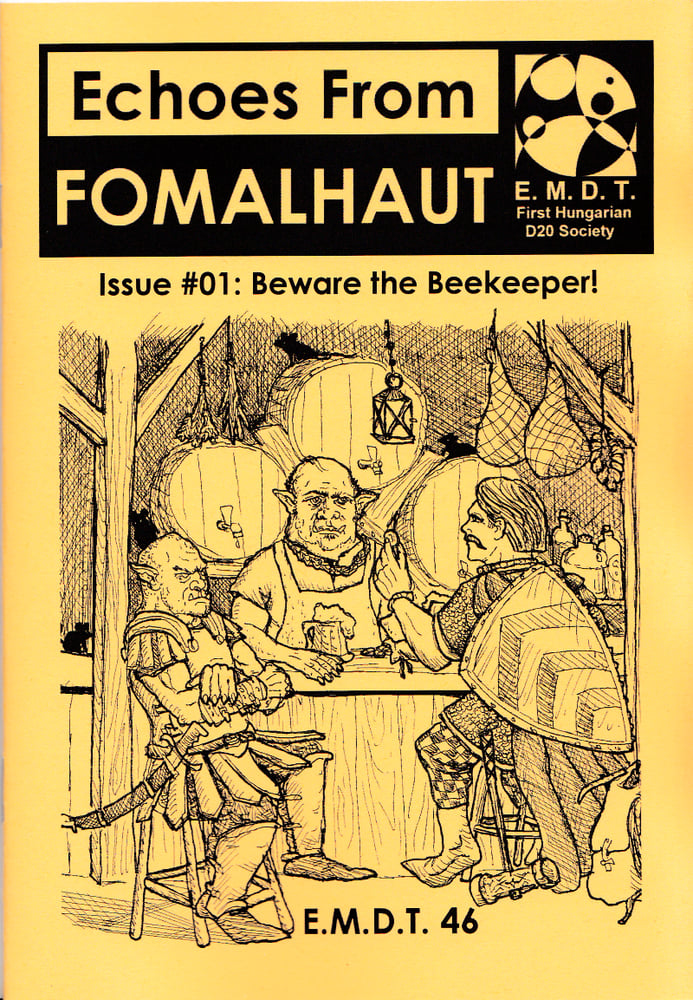 A 40-page fanzine featuring adventures and GM-friendly campaign materials for Advanced old-school RPG rules, with artwork by Denis McCarthy, Stefan Poag, and past masters. This issue contains...
* Bazaar of the Bizarre: a 1d100 table to generate strange merchants, with caravan guidelines.
* The Rules of the Game: sets out the conventions followed in the zine.
* The Singing Caverns: a two-level cavern system with 49 keyed areas, inhabited by orcs, bandits, and the mysteries of a bygone age.
* Philtres & Dusts: a sampler of magical potions and dusts.
* Red Mound: a mysterious adventure location found in the wastelands.
* Morale & Men: a simple, fun set of follower and morale rules, written by two guest-authors.
* The Mysterious Manor: the dilapidated manor house of an extinct noble family, now with new occupants... or is there more to it? 23 keyed areas.
* Also... an unkeyed city map! (extra fold-out supplement)
Please note that your print order also makes you eligible for free PDF copies of your ordered items when they become available (should be a few months after the print edition). PDFs will be delivered via RPGNow to your regular e-mail address, unless you request otherwise.