Weird Fates, vol. 2
$

8.00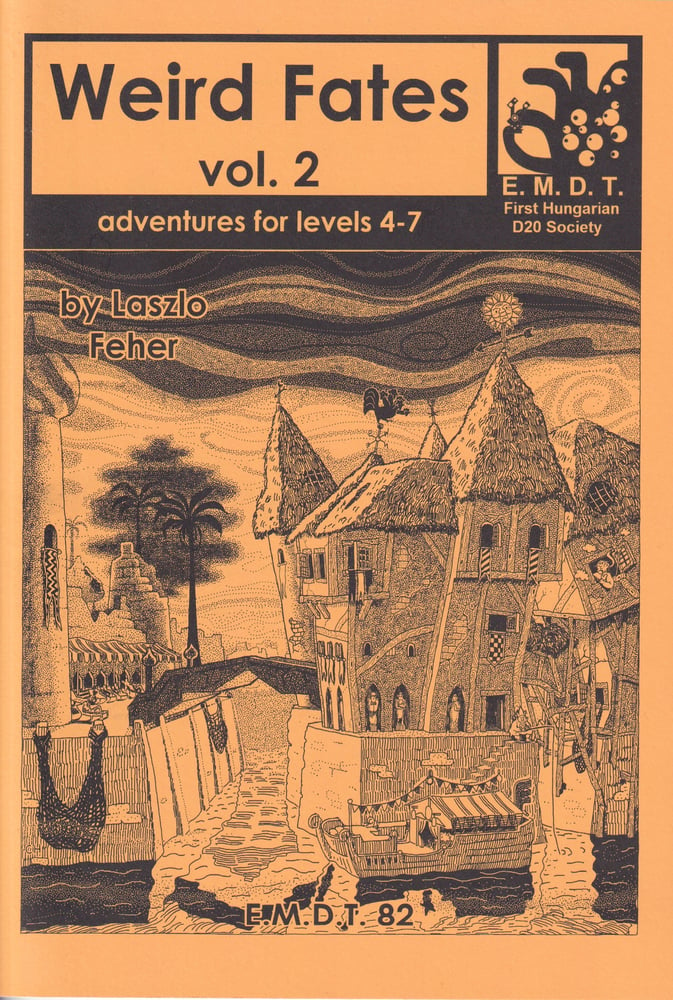 A 36-page anthology of four mini-modules for 4th to 7th level characters, Weird Fates, vol. 02 offers creative, open-ended scenarios for a session or two each. With cover art by Cameron Hawkey, and illustrations by Graphite Prime, Vincentas Saladis, the Original Masters and the Robot Overlords, this collection presents adventures concerned with the strange and unusual, this time mostly in weird dungeons (although an odd, gloomy ruined town is also featured). Each of these scenarios would be suitable as one-shots, or digressions inserted into the ongoing campaign, suitable for 4th to 7th level characters.
"A compilation of four short, open-ended adventure outlines leading to uncanny locales and perplexing situations, this zine offers scenarios that could serve as one-shots or digressions from longer campaigns. Herein, you can visit a comet-struck town living in perpetual gloom, abandoned by its inhabitants but sought by rich eccentrics; resolve an ancient family feud in a place of unravelling time; seek the resting place of a saint in the Undercity to avert a most unusual calamity befalling the City's dead; and travel beyond space and time to a sanctuary of learning… where the books read you. Some assembly required!"
Please note that your print order also makes you eligible for free PDF copies. PDFs will be delivered via DriveThruRPG to your regular e-mail address, unless you request otherwise.